. . .

Newsletter


- CO2 Bucket Complete kit in pump.
- CO2 Bucket Refill
Its time to take your indoor gardening to the next level with Co2Boost.
Just plug in our CO2Boost pump and watch as your plants health and size
increase daily!
If used properly, CO2Boost provides your plants with CO2 for a full 90 days.
Once the bucket is activated it has a maximum life of 90 days, after that we
suggest purchasing a Bucket Refill.
Depending on your ppm monitor our buckets have read anywhere
from 3000-5000 ppms of consistent CO
2
flow upon activation.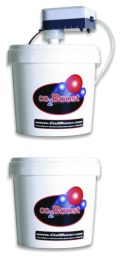 CO
2
Boost Bucket

StarLight V4.5
from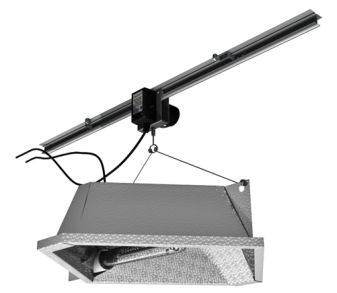 Introducing the new Starlight V4.5
The StarLight V4.5 will move your grow lights back and forth up to a 2m metre, user adjustable
span, ensuring even light distribution and allowing you to position your lights closer to your
plants.
•
Easy to install
•
Reliable and economical to run (12 watts ).
•
Fully adjustable time delay
•
Magnetic sensor technology
•
Lamp travel can be adjustable to any desired length.
•
Brings your lighting closer to your plants without any fear of scorching or static hotspots
•
Fully adjustable time delay
•
Perfect choice for your Diamond, Eco-Light & Eco-Barn Reflectors
•
Supports reflectors up to 10kg
•
Offers you simplicity, durability and ease of installation
•
Next generation Design for ultimate reliability.

Save electricity and increase your effective growing area up to 60%
Growing plants with only Stationary Lights
Stationary lights create shade under the leaf canopy due to the light being mainly absorbed by
the top vegetation. This can cause a colour spectrum shift under the canopy which can produce
leggy growth.
Uneven distribution of light energy can cause plants to bend toward the highest point of light
intensity which may result in less than optimal growth.
Growing plants using the StarLight Rail system
Using a StarLight light rail system you can eliminate the permanent shade areas you have
when using a static lighting system.
STARLIGHT kit contains:
- 2 metal rails of 1.1m
- 1 motor 220V power cord of 4.1 m
- 2 auxiliary carriages
- 2 additional spare wheels

Translated Ecotechnics User Guides
in PDF format
click the image for each user guide below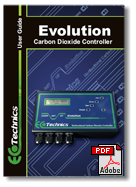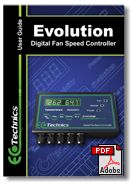 Evolution
Controlador de dióxido
de carbono
Guía del usuario
Evolution
Controlador digital
de velocidad de ventiladores
Guía del usuario


Español
Español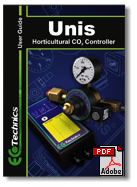 Unis
Controlador de CO2
Guía del usuario

Español
User guides Translated into Spanish for Unis, Evolution CO2 and Evolution Digital Fan
Speed Controllers, available for download as PDF files Below.
StarLight Reflector Rail System overview video.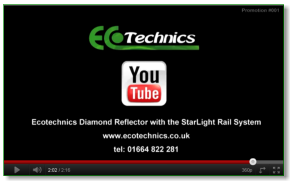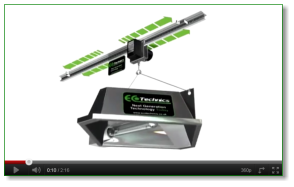 Click on any of the images above to take you to the StarLight Rail System video on YouTube

Ecotechnics are pleased to announce new product packaging
1.
Evolution Digital Fan Speed Controller
2.
Evolution Carbon Dioxide Controller
3.
Carbon Dioxide Regulator
4.
PowerStar Power Contactor (1,2,3,4 way)
5.
PowerStar Pro Power Contactor (2 and 4 way)
6.
Unis Carbon Dioxide Complete Kit
7.
Precision Interval Timer (seconds and Minutes)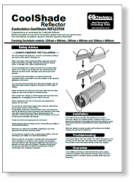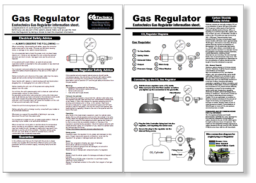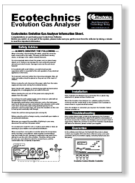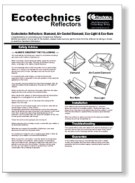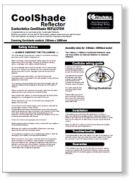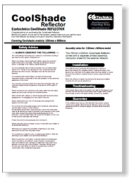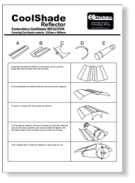 Ecotechnics Info PDF
400mm and 800mm
Coolshade Reflectors
Ecotechnics Information PDF
600mm Coolshade Reflector
Ecotechnics
Information PDF
1000mm Coolshade
Ecotechnics Info PDF
reflectors:Diamond,
Eco-Light, Eco-Barn
Ecotechnics Information PDF
Gas Regulator
Ecotechnics Info PDF
Evolution Gas Analyser
November 2011
NEW:

Product Information Safety/Assembly Sheets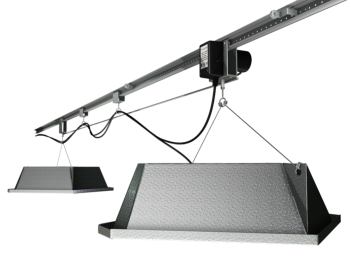 Image showing:
StarLight Rail System plus the extension kit showing
a typical setup using StarLight Rail V4.5 system with
2 Diamond Reflectors
StarLight Rail System V4.5:
2 x 1100mm rails
2 x cable carriages
2 x magnetic L clamps for setting travel distance of reflector on the rail
1 x motorised reflector hanger carriage plus all screws, nuts and bolts needed
Extenson kit:
StarLight Rail System extension kit consists of the following items:
2 x 1100mm rails
2 x 1000mm threaded extension bar
1 x extension bar connector
1 x reflector hanger carriage plus all screws, nuts and bolts needed.
November 2011
New Product:
Extension kit for StarLight Rail System
Add a second reflector to your StarLight Rail System.

August 2011

August 2011


This fertilizer has been produced using natural resources
of Bats dropping sediment. This deposit, through hundred
of years has been decomposed and naturally processed.
Guanokalong is 100% organic phosphorus-fertiliser with a
lot more macro and micro contents.
You will love the taste of your natural grown products.
Increased resistance of the plant against diseases and
fungi.
Indoor and outdoor use, efficient, practical and odourless.
Mix Guanokalong with your used soil again and again. Also
use fertilisers like fishmeal for Nitrogen (N), sugar cane
powder for Potassium (K) and seaweed calcium to stabilise
the ph-level of your soil.
Guanokalong is a pure natural fertiliser. For this reason the
composition of macro and micro elements may vary a little
bit.
Adds a lot of P and also N, K, S, Ca/Mg, micro-elements
and enzymes.
Acceleration of root structuring (ideal for cuttings).
Exuberant topping.
The macro nutritive elements containing NITROGEN,
PHOSPHOR, POTASSIUM and SULPHUR perfected by other
necessary micro elements, which are beneficial for plants.
Guanokalong





Box Qty
Products
Guano Kalong Grow 1ltr
Guano Kalong Bloom 1ltr
Guano Soil Mix bag
Guano Soil Mix 1kg tub
Guano Liquid Extract 1ltr
10
10
n/a
18
21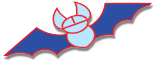 Guanokalong Grow
Guanokalong Bloom
Guanokalong Soil Mix
45 Litre
Guanokalong Powder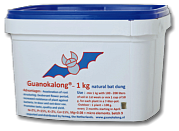 Guanokalong Extract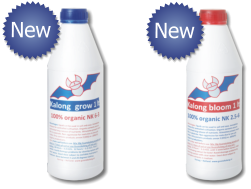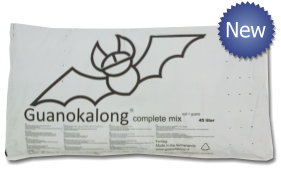 This fantastic new product for blooming contains both Bio-Minerals
and Bio-Stimulators. Atami is well known for using both high
quality ingredients and her spectacular low prices.
Bloombastic Box
1 LITRE TERRA LEAVES
100 ML ROOT-C
1 LITRE TERA MAX
100 ML ATA ZYME
250 ML BLOOMBASTIC
GROW GUIDE

Compared to other cocktails
Bloombastic contains at least 50%
more phosphorus and potassium and
does not contain ballast ingredients
like sodium or chlorine.

The U-Gro coco soil made from the husk of
the coconut, is an alternative growing
medium to the traditional substrates. Washed
in salt free water
The U-Gro coco soil has been designed and
developed especially for the most demanding
growers and is suitable for all plants, in
the interior and exterior.
It has excellent water retention
and aeration, enabling a faster
root development.
It is free from soil pathogens,
odours, stones, roots and other
impurities and is biodegradable and
eco-friendly as it is produced from regrowing
raw material.
In order to insure constantly a maximum
quality of the U-Gro products, our internal
laboratory carries out exhaustive quality
controls based on random samples.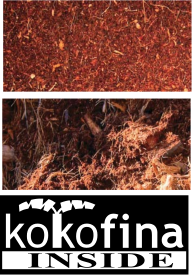 9 Litre
60 Litre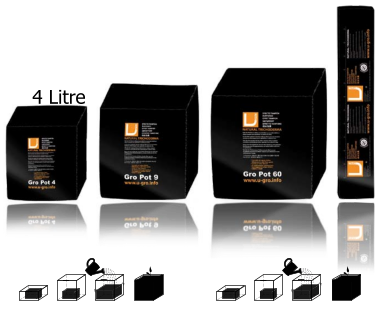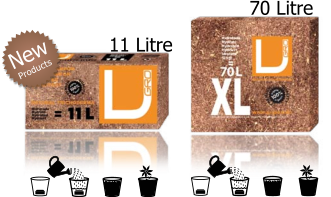 Litres
Dimensions
Products
15 Litre
U-Gro Small
U-Gro XL
U-Gro Pot 4
U-Gro Pot 9
U-Gro Pot 60
U-Gro Slab

20x10x5.5cm
30x30x12cm
13x13x6.5cm
18x18x6.5cm
30x30x12cm
100x15x3cm
11L
70L
4L
9L
60L
15L