. . .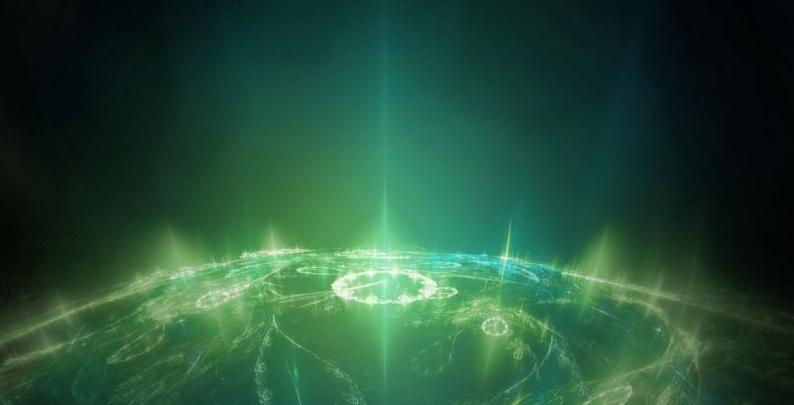 Next Generation
Technology
Today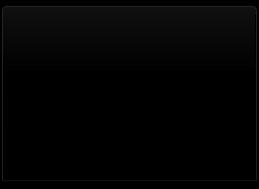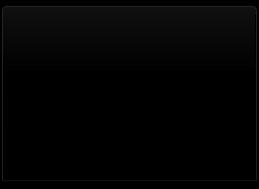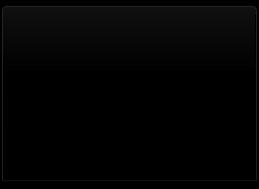 Carbon Dioxide Controller
Features:
Fan speed controller is compatible
with the Evolution CO2 Controller.
English
User Guide
Click on graphic for larger image
Evolution Carbon Dioxide Controller Overview:
Related Products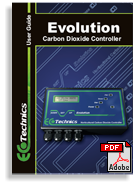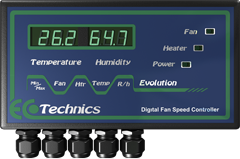 The Evolution CO2 Controller monitors CO2 Levels within the grow
room and constantly adjusts the amount of C02 to maintain ideal
conditions for optimal plant growth.
This unit is also compatible with the Evolution Digital Fan Speed
Controller
The Evolution controller utilizes the latest microprocessor and infra-red technology to monitor & control the levels of
carbon dioxide in your growing area.
The controller can operate with or with the optional Evolution Solid State NDIR CO2 sensor, this controller can
also be used with either bottled CO2 gas or with a propane or natural gas burning CO2 generator, in addition to this
the Evolution controller can be interfaced to most external thermo / hygrostats for Improved environmental control.



Product Download Area






Set up Guide
Set up Guide for Digital Fan
Speed Controller and CO2
Controllers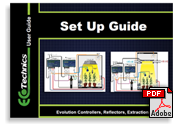 Evolution Digital Carbon Dioxide Controller:
This Controller is the most advanced of it's kind and has more features and functionality than any other product
on the market. It can be used either with or with out the Evolution Carbon Dioxide Sensor and can be interfaced
to an external thermostat / hygro stat providing a cheap entry level system with an easy & affordable upgrade
path in the future.
The Evolution NDIR CO2 Sensor: (Optional extra, not included with Evolution Controller)
Evolution Carbon Dioxide Analyser The Evolution CO2 Analyser utilizes non dispersive Infra-Red sensing
technology for fast accurate CO2 monitoring. Combined with exquisite design and ground breaking low price the
sensor is highly accurate and less than half the price of similar products on the market and making available the
ultimate control system to the average grower.
Evolution CO
2
Regulator:
This Regulator is connected to your co2 bottle and wired in to
your controller.
Carbon Dioxide:
The ambient level of CO2 in air is 300-400ppm, fast growing
plants in your growroom or glasshouse can use all the
available CO2 in less than an hour slowing photosynthesis and
therefore growth to a virtual halt.
Therefore Carbon Dioxide is one of the most important factors
in an indoor growroom or glass house.
Photosynthesis:
Photosynthesis is the term used to describe the process by
which plants combine CO2 molecules with water molecules to
form complex sugars, there is a resultant spare oxygen atom
which is released back into the air, the sugars being further
processed by the plant to form natural polymers for growth.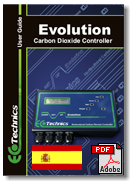 -
Can be used with or without Evolution CO2 Analyser
- Intelligent Multi Stage CO2 dosing
- Fan Control
- Bottled CO2 or Propane CO2 Generator
- Expandable system
- Day Light/Night sensor
- Fully Programmable
- Multi-Language support (English, French, German, Italian and Spanish language options)
- Microprocessor controlled
- Latest Solid State NDIR sensor option
- Full 1 year warranty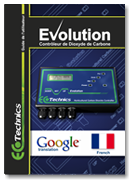 French
User guide
Spanish
User guide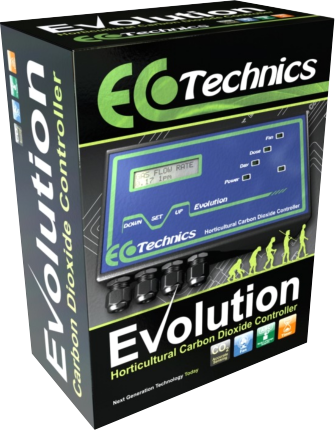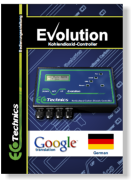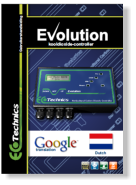 Evolution
Carbon Dioxide
Controller
User guide in Dutch
Evolution Carbon Dioxide
ControllerUser guide
in German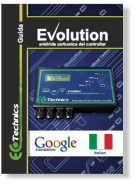 Evolution
Carbon Dioxide
Controller
User guide in Italian
Evolution
Carbon Dioxide
Controller
User guide in Swedish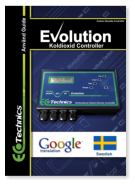 Evolution
Carbon Dioxide
Controller
User guide in Polish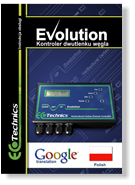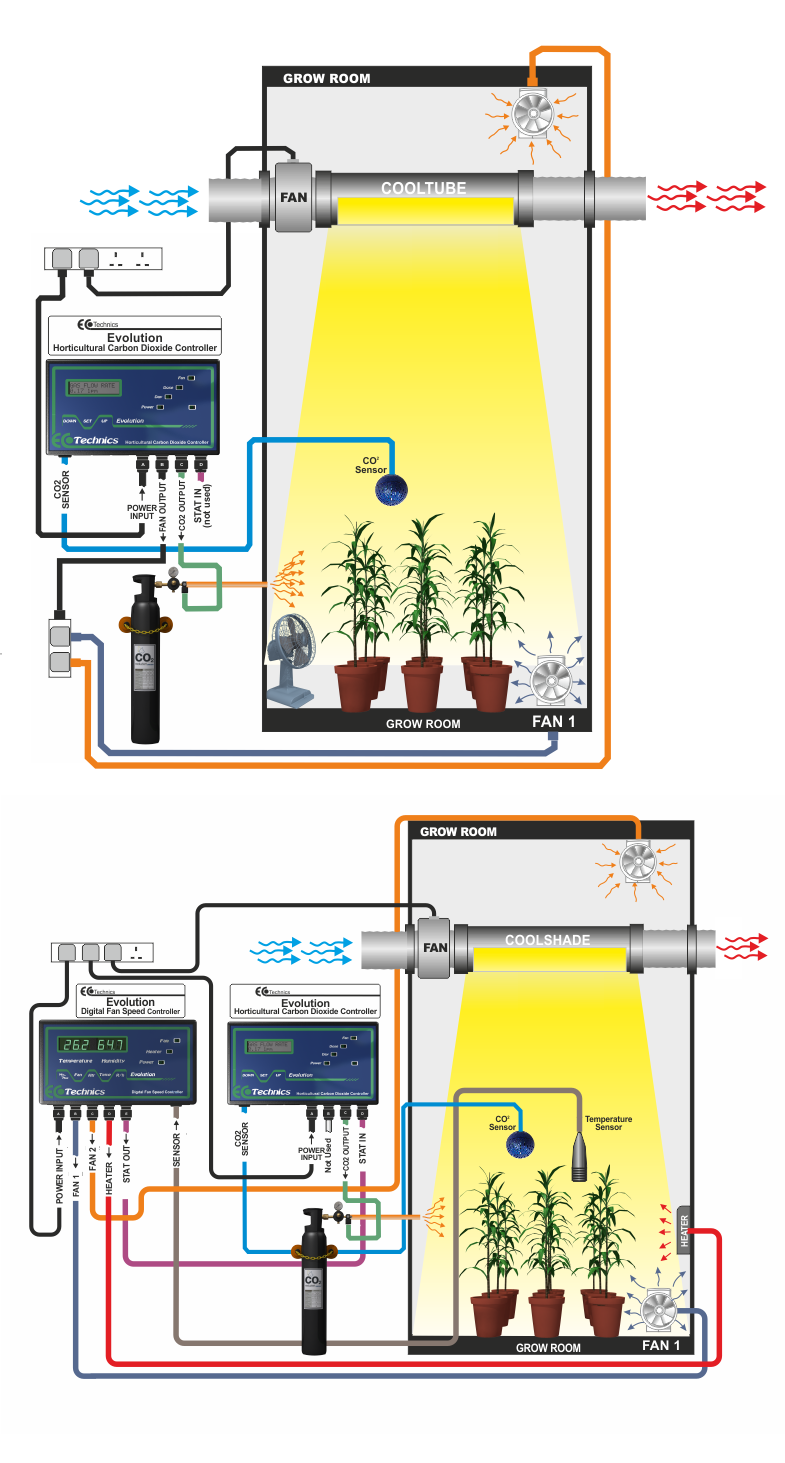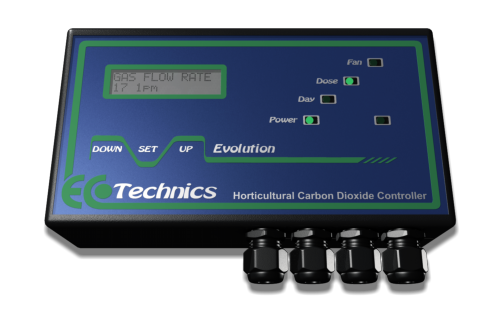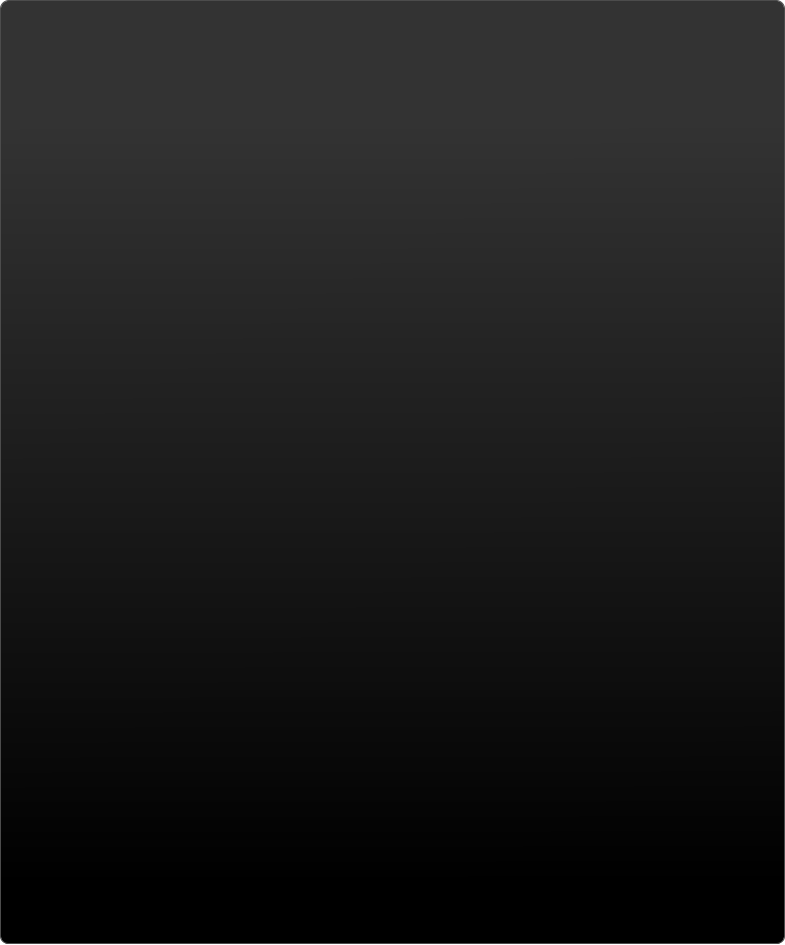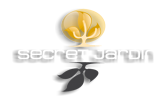 If you use a Secret Jardin growing environment we have provided this simple chart
listing the volume of each product.
Locate your tent by its product code below and input it's volume listed to the right into
your Evolution Carbon Dioxide controller.
Updated and Expanded online USER Guide
PDF edition - now 32 pages!

- English User Guide PDF -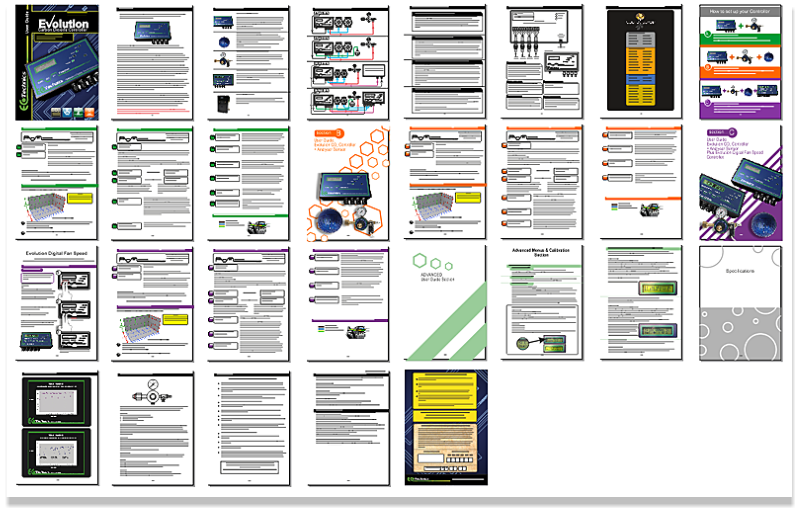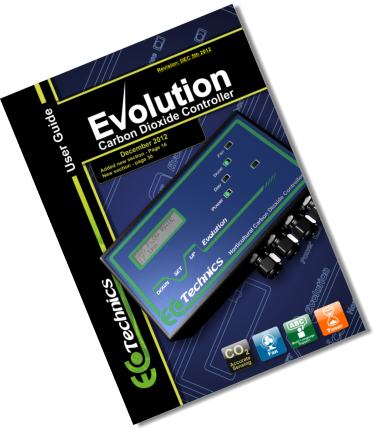 NEW