. . .

Rotary Fan Speed Controller

Full Details
Take control of Temperature and Humidity with our Evolution
rotary fan speed controller in your growing environment with
our range of easy to use rotary controllers from Ecotechnics
New Product
Eco-Sense

Full Details
Ecotechnics Hand Held Sensor.
New Product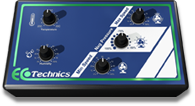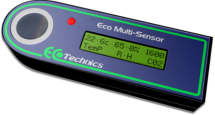 Product Status: Available Soon
Product Status: Available Soon






PowerStar Pro:
2 way & 4 way.

Ecotechnics are pleased to announce the release and immediate availability
of the new Powerstar Pro Contactor with 2 way and 4 way versions.
Building upon the success of the Ecotechnics PowerStar Pro Contactor, this new
compact design brings you all the advantages of the PowerStar pro in a slimmer
case with 2 way and 4 way socket options.
This new PowerStar Pro has the same choice of timers as the larger PowerStar
Pro's with either the standard timer or the Grasslin Timer.
New Product
Product Status: Available Now